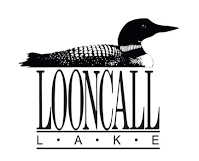 Pandemic Paddle, Food Drive and Piano Bar
We thought Covid-19 had turned the long weekend in August into just an ordinary cottage weekend. But thanks to some creative thinking, August 1st ended up being a spectacular day.
The day dawned beautiful and sunny, and at 10:30 the Pandemic Paddle began. Canoists, kayakers, paddle boarders, people and pets took to the waters. Others stayed on their docks to welecome visitors. Everyone was smiling, chatting and visiting from a distance.
Thanks to your generosity, a large bin is overflowing with food for the Community Care Apsley food bank to be delivered on Tuesday. (If you still want to donate, please come by Lot 36.)
To top the day off, about two dozen watercraft converged on Lot 7 to listen and sing along with Drew Phillips (on Instagram @drewphillipsmusic). Drew took requests and played to a very satisfied crowd. Highlights included Stacy's Mom, in which Drew was joined by Scott Phillips; and the Tennessee Whiskey where we learned who will leave the comfort of their boat for a whiskey shot. Get your request list ready for 2021!
More pictures will be posted on the website as they arrive. You can find them here.
If you took photos please send them to info@looncalllake.ca for publication on the web site