The Pandemic Paddle
The 2nd Annual Pandemic Paddle was a bit grey, but the rain held off and we had a great time seeing friends, old and new. Click here to see more of the fun!
---
LCLCA Fees
💰 Please remember to send annual cottage fees to jacquiecane@gmail.com. Identify your name and lot number in your e-transfer comment
---
First Ever Golf Tournament – Register Now
Register for the August Golf Tournament. Email golf@looncalllake.ca or call Scott and Laurie Phillips. Let them know the names of your golfers and non-golfers.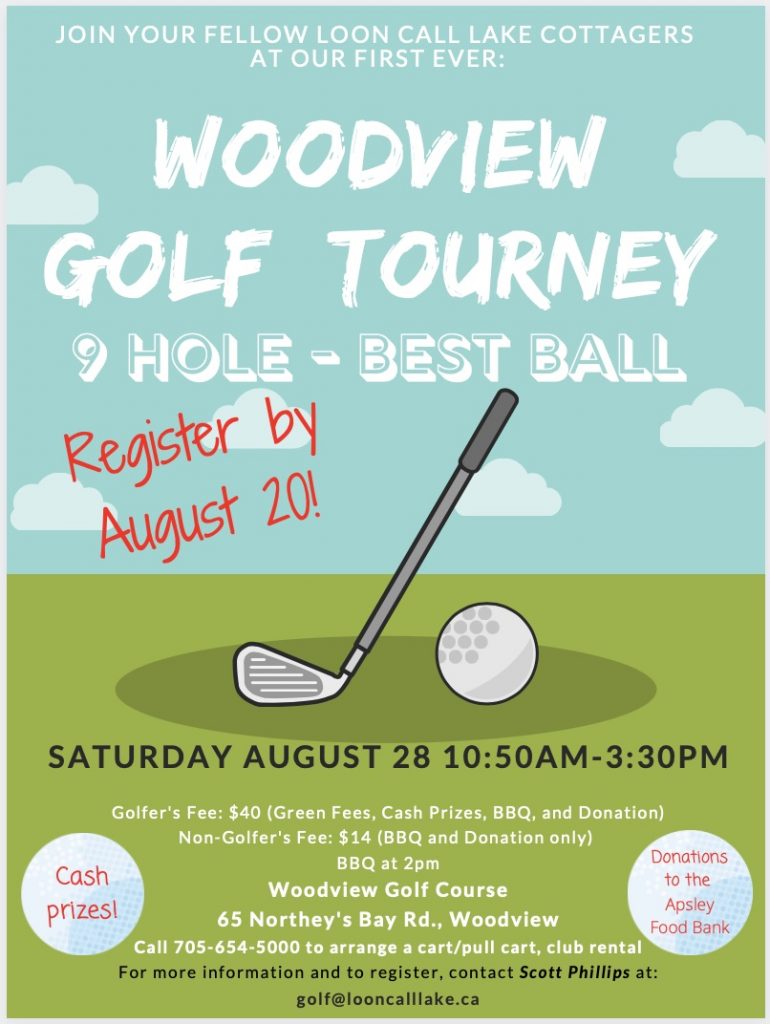 ---
LDD and the Natural Shorelines
What to do about LDD – Lymantria dispar dispar(previously referred to as Gypsy Moths)! Click here for this month's edition of Apsley Backroads for tips.
Natural Shorelines: This month's edition of Apsley Backroads also includes a feature on natural shorelines, a topic near and dear to the hearts of anyone who participated in our planting palooza in June. Please send photos of your plants as they begin to bloom this year or in future years.

---
Photos at the Lake
Have you heard of Tree Cattle?
Did you know about the lightning strike at Windy Point?
What does tranquility look like?
Click here for a peek

Send photos to info@looncalllake.ca We love to share them.