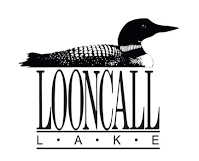 A few Loon Call Lake friends were chatting about how lucky we are to be cottaging on such a magnificent lake. We were expressing our disappointment in not being able to visit with our lake friends and neighbours at the annual regatta and corn roast this year. That's when the Pandemic Paddle was born.
When: Saturday August 1st @ 10:30 onwards
What: The idea is to depart from your dock at 10:30 a.m. in your non-motorized boat (canoe, kayak, paddle board, paddle boat….) and to paddle clockwise around the lake visiting and chatting with fellow loon call lakers. If you choose not to paddle, feel free to come down to your dock to say hello.
Hope to see you on the lake!
Take photos and send them to info@looncalllake.ca for publication on the web site
Heather Thornton and Tom Parsons
Lot 65